I cannot stop playing this album. It is constantly in my head so I figured I would share it with the world. Miike Snow is the combination between an American songwriter, Andrew Wyatt, and Swedish producers
Bloodshy & Avant.
If you haven't heard of Bloodshy & Avant then check out some of the songs that they've worked on and I'm sure you will recognize one or two pop hits. The three members of Miike Snow have finally released their debut s/t release and have out done themselves. The year 2010 is sure to be a big one for this band. They have already been featured on MTV's
The Buried Life
and will be playing this year's
Bonnaroo: Music & Arts Festival
. Be on the lookout for more from this diverse band. Their tracks range from simple indie pop hooks like those on "Song For No One" but they move into a trance style techno on "In Search Of". This album is sure to please any fan of the way pop music is traveling.
RIYL: Phoenix, David Grey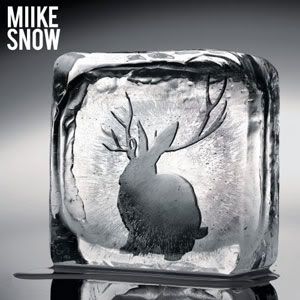 Miike Snow - Download
Update: You can download a live ep from Miike Snow on the
Myspace Transmissions
. You can also see clips with the band talking about where the name came from.
Miike Snow "Animal" live from MySpace Transmissions
MySpace Transmissions
|
MySpace Video