The London based Mumford & Sons have a signature sound that you might expect to hear creeping out of a hometown pub. Armed with acoustic instruments and a kick drum, the guys manage to bring an upbeat and rowdy sound to anywhere that they are able to play. The way that Marcus Mumford is able to sing, play guitar, and keep a beat on a kick drum/tambourine combination is mind boggling. There is so much talent in this band that they are surely going places. Some of those places will be this Summer's festivals including
Bonnaroo
&
Sasquatch
. Mumford & Sons are a band not to be missed. I was unfamiliar with their music but their live performance made a believer out of me. Their full length debut, Sigh No More, was only released in the states in the past month but has already been well received in other parts of the world. Many European "Best of 2009" lists featured this band, as did Australia's "
Triple J Hottest 100 Countdown
" where their song "Little Lion Man" came in at number 1. If you have yet to listen to this rising band you will not be disappointed.
RIYL: The Avett Brothers, Flogging Molly, Fleet Foxes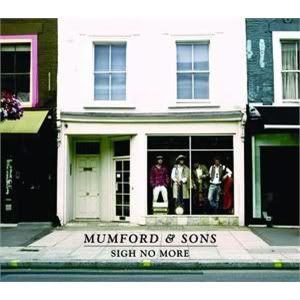 Mumford & Sons - Download